Jakajima, Matchmaker for Innovators in the high tech industry, organises many events, ranging from 3D Printing to Internet of Things, from Unmanned Cargo Aircraft to Health Tech, from 4D Printing to Photonics and from Vertical Farming to 3D Food Printing. As technology develops itself from atoms to bits and from bits to atoms, traditional boundaries between value chains disappear which lead to new business opportunities.
---
The combination of business, technology, creativity, enthusiasm, jazz and humour is our leitmotif.
---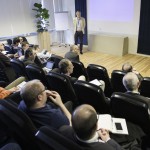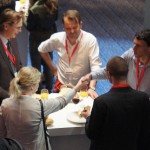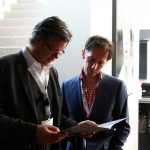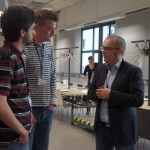 ---
Jakajima events / conferences
Jakajima initiates / organises and ownes a broad spectrum of conferences / events.
Click here for an overview
.
---
Conference as a Service
If you want to organize your own conference, but don't know how, we offer 'Conference as a Service'. Click here for more information.
---
Workshops
Jakajima, with a long history in technology / business conferences and an extensive global network, has developed several one day workshops in close collaboration with professional partners. Click here for more information.
---
Market Intelligence
We provide tailored market intelligence services to help you make informed business decisions.
Click here for more information
.
---
Jakajima is partner of Female Tech Heroes, an initiative in the Brainport region dedicated to women working in technology. High Tech Campus Eindhoven: 'We want to inspire women in tech, but also women who are curious about tech'. We are welcoming members of the community as speakers and participants at our events. Read more