Jakajima, the global High Tech Conference organizer, announces the 1st edition of the ONLINE Protein Transition Conference with renown speakers from all over the world. The Conference will take place on June 16, 2021.
The way the world eats at present is unsustainable and unhealthy for the environment, animals and ourselves. With a growing world population and a global rise in demand for meat, we need to make a transition to high quality protein-rich alternative food sources, while simultaneously considering human health and environmental sustainability.
The Online Protein Transition Conference will tackle two major alternatives – plant-based proteins and lab-grown meat – from two angles: cutting edge research on the one hand and on commercial initiatives on the other hand.
"Food Innovation is a topic which is high on our agenda" states Pieter Hermans, CEO of Jakajima. "In 2015 we started with the first 3D Food Printing Conference ever and now we are happy to add this topic, Protein Transition, on our list of conferences".
In the first part of the conference, Andrew Ive from Big Idea Ventures, a global leader in alternative proteins with an investment fund of +50M USD and accelerator locations in New York City and Singapore, will present the investor's perspective.
After that, Dr Ka Yi Ling from Shiok Meats will share the background and technology of cell-based crustaceans, while Ido Savir, the CEO of SuperMeat will explore the main challenges and barriers in transforming cultivated meat products from a premium limited product to a global phenomenon.
Later on, Stephanie Michelsen, Co-Founder & CEO, Jellatech, will talk about cultured collagen and Sònia Hurtado will give her insight into the next generation seafood developed by Kuleana.
Furthermore, Atze Jan Van Der Goot, Professor Sustainable Protein Structuring at Wageningen University & Research, will touch on new ingredients for plant-based meat analogues, while Tim Finnigan from Quorn Foods will present a case study in what needs to be done for the development and marketing of a new protein.
Lastly, Nadji Rekhif, Senior Flavor Scientist at Nestle Development Center, USA, will shed a light on the challenges and the opportunities of the very balancing act between the flavor and food industry trying to leverage flavor creation, the science and technology of taste and the culinary art to impart the consumers craving meaty notes.
The complete program includes live presentations from researchers, executives and industry specialists from Shiok Meats, Nestle, SuperMeat, Big Idea Ventures, Kuleana, Jellatech, Wageningen University & Research and Quorn Foods.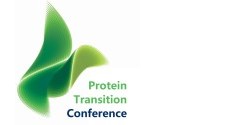 For more information about the program, speakers and presentation titles, we invite you to visit the conference website: www.proteintransitionconference.com
For press accreditation, contact us
For a complete overview of conferences organised by Jakajima, click here.
About Jakajima
Jakajima is the matchmaker for innovators in the high tech industry, ranging from 3D printing to Internet of Things, from Drones to Health Tech and Sustainability. We organize those activities that bring innovators from different value chains and different professions together, in order to endeavour innovations and to create new partnerships, products and/or services.