Effective connection of high-tech and legal platforms in the Brainport region
Since new technological developments often lead to 'big business', it is essential for innovative companies to protect their knowledge. Intellectual Property (IP), but also legal regulations and financing are not only more mandatory costs for large companies and multinationals, but also for high-tech startups and scaleups.
Pieter Hermans, CEO of Jakajima: "We notice at our high-tech events that there is a lot of demand for knowledge about legal frameworks and protection of ideas. To ensure that an idea has a chance of success, investors only step into new challenges if the IP is well defined. Through the collaboration with Brainport TechLaw, we offer access to a whole network of knowledge in the legal and financial field, so that these aspects can also be discussed even better during our events."
It's not just entrepreneurs who need to learn all the time. For patent attorneys, lawyers and financiers, it is also very important to keep up to date with the latest technological developments.
"A large part of our members work in the legal, administrative and financial sectors," says Richard Bijlard, Chairman of the Board of Brainport TechLaw, "a collaboration with Jakajima is interesting for them because they stay up to date with the latest technological developments. During Jakajima events it is possible to get in touch with these high tech companies one-on-one. In this way we can work together to strengthen the position of the Brainport region, nationally and internationally".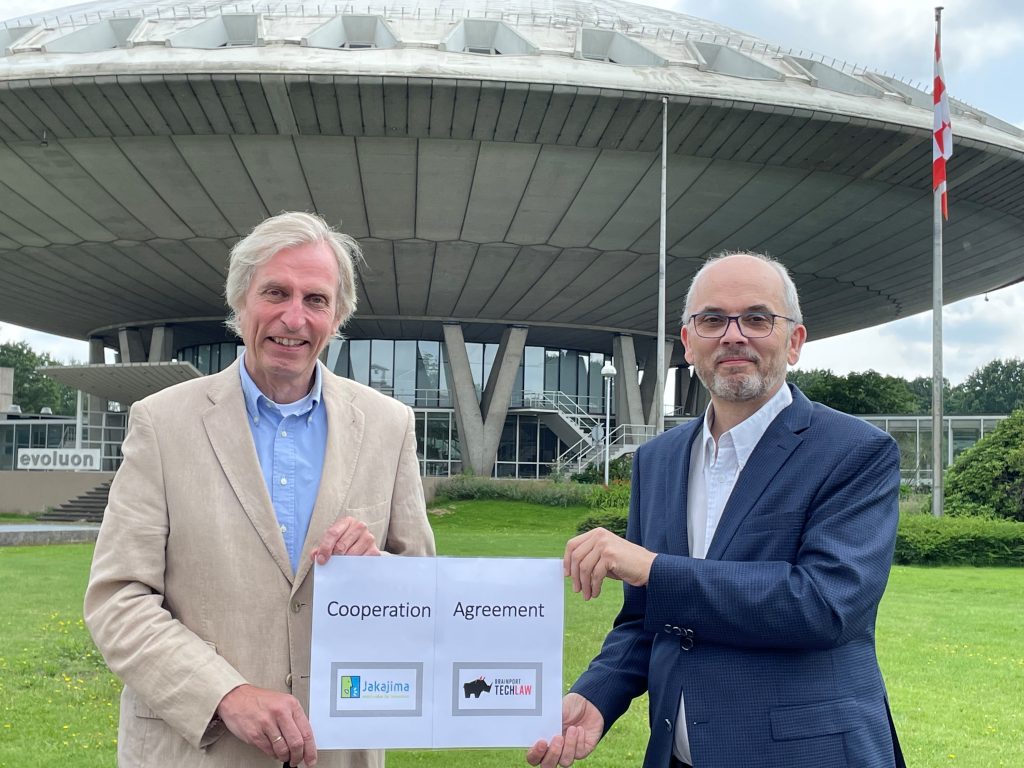 About Jakajima
Jakajima is a matchmaker for innovators in the high-tech industry, ranging from 3D printing to photonics, from agrifood to healthcare and from sustainable materials to cargo drones. Jakajima organizes a large number of international events in which companies, knowledge institutions, startups and scale-ups participate in order to arrive at new partnerships, products and services.

About Brainport TechLaw (Brainport Centre for Technology &Law)
Brainport TechLaw offers an accessible platform where technology and legal and financial meet. By organizing lectures, events and trainings for their members, the association facilitates the exchange of knowledge and experience between (starting) technology companies and consultants such as lawyers, accountants, patent attorneys and financial experts.

---